Voice, Piano, Songwriting/Composition, and more…  

Hi, my name is Jesse Maclaine. I am a mezzo soprano, pianist, composer, songwriter, producer, and instructor with over 25 years experience as a professional musician, composer and music teacher. I have been offering private and group music lessons for over two decades. I teach voice, piano, composition/songwriting, music theory lessons. I have helped hundreds of students refine their musical skills and manage obstacles like self doubt and performance anxiety. 
As a music teacher, I offer a panoply of knowledge, advice, and tools especially helpful for beginning-intermediate level singers, pianists, singing instrumentalists, composers, and performers. Decades of experience as a working musician combined with my extensive background in music, dance and theatre allow me to craft every lesson for the unique interests, strengths and weaknesses of each student. I believe relatable content, constructive criticism, positive reinforcement are crucial to making learning fun and ensuring music education is productive and enjoyable for everyone!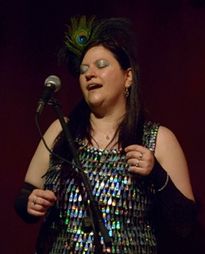 My teaching method focuses on music fundamentals, proper form and technique as well as expanding creativity to support a healthy practice and encourage a lifelong relationship with music.
Every lesson is crafted for the unique needs and interests of each student.
Personal experience with TMJ, anxiety, and disability issues provide unique insight for assisting students facing similar challenges.
Holistic integration of somatic practice (mindfulness, stretching, etc.) with music practice for resilience and optimal performance .
$30 for 30 minutes, $40/45 mins., $50/hour (mention this website for $20 off your 1st lesson).
Please call/text 303-525-2447 or email jesselixir@gmail.com for more info.
*******
Quotes from students:
"I found Jesse to be very professional and knowledgeable.  I would not hesitate to contact her again in the future for followup lessons." Vada D., Apr 10, 2018 
"Jesse was a pleasure to work with and highly recommend for your musical needs. Very professional and accommodating." Clarissa L., Mar 18, 2017
"I started taking lessons with Jesse a few weeks ago and I am very satisfied with her expertise on singing. She is very compassionate, accommodating, and even really funny at times. She also takes very detailed notes for me to take home and keep progressing on my own time. I hope to continue taking lessons with her for some time to come!" Ryanne B., Feb 27, 2017
"She was great with our  son, very calm and patient. He really enjoyed his first lesson!" Shawna B., Feb 16, 2017
"Jesse is a wonderful musician and vocal coach! She knows how to keep relaxed while singing. Her voice lessons are very structured and full of information that is useful for any level of singer." Tatum R., Sep 26, 2016.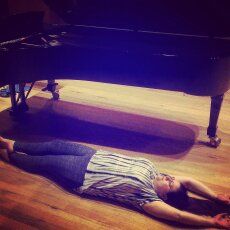 *Discounts, work-trade, barter options, and scholarships are available.*